Look at this file when you cannot watch an animation >>Movie file

With advance in automobile technology, higher quality/performance has been required for automobile component parts. 
NPR products are used in all kind of engines with high quality backed up by proven technology and abundant lineup.
PistonRings
A piston ring must have both spring-like tension and the properties to become a true circle when closed. In the combustion chamber of engine, NPR's piston rings serve to seal combustion gas, control lubricating oil, dissipate heat, and prevent wear and seizure under the severe conditions of operation. Now that engines are required to be more compact, lighter, and more sophisticated in performance, the choice of piston ring materials has been widened to include steel in addition to the traditional cast iron. Moreover, in order to enhance their wear resistance and durability, they also undergo various surface treatments including nitriding and PVD treatment.
For gasoline engines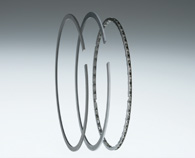 1st ring :


Steel + Cr

2nd ring :


Cast iron

Oil ring :


Nifflex-S (3 piece type)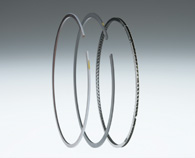 1st ring :


Steel + Cr

2nd ring :


Steel + Nitriding

Oil ring :


Nifflex-H (3 piece type)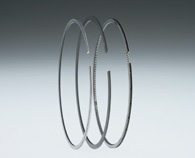 1st ring :


Steel + PVD

2nd ring :


Cast iron

Oil ring :


2 piece type with high traceability + PVD
In these environmentally aware times, progress is being made in the introduction of low-emission cars for NOX and HC reductions and in the control of fuel consumption for CO2 reduction. To achieve these purposes, the following techniques have been developed and incorporated in the design of piston rings.
- Piston ring combination for low-friction
- Thinner width compression-and oil control rings
- Advanced surface treatments, and high-durability, low-cost materials
- Optimum design through tuning techniques

For diesel engines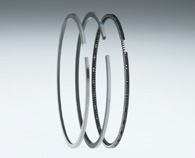 For passenger car diesel engines
This is a ring set to meet high speed use and high durability. Steel material is adopted on 1st ring and 2 piece oil ring. Nitriding or PVD treatment is made on 1st ring and oil ring.

For middle/large vehicle
diesel engines(3 ring pack)
For large vehicle diesel engines
(4 ring pack)
This is a set of all steel piston rings to meet the high output and emission regulation.
For the 1st (2nd) rings, keystone shape for prevention of sticking are approved, and PVD treatment is made so as to enhance wear resistance and scuffing resistance.
Narrow width and weight reduction enabled with production by steel.
For motorcycle engine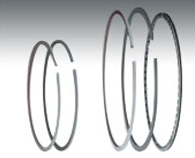 For two-stroke motorcycle engines/For four-stroke motorcycle engines
Steel ring pack for high speed engines: Both of Compression/Oil rings are made of steel. Oil ring is NX95F type applicable for ultra thinning design.
For stationary engines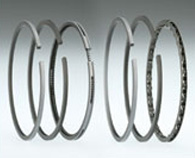 A chromium plated cast iron 1st ring of proven stability is included along with a chromium plated cast iron two piece oil ring or a steel 3 piece oil ring(Nifflex-S).
Seals for Rotary engines
For development of rotary engines utilized in 1960's, we participated in seal parts related development from the beginning. We contributed to utilization. Consist of keystone type Side seals, Cut-off seals with shape of piston ring & Oil sealing rings with true round shape.
Cylinder liner
Located within the cylinder block, the inside of the cylinder liner constitutes the combustion chamber of the engine. There are a variety of liners, including wet liners whose external circumference is directly exposed to cooling water, dry liners which are fitted into machined cylinder blocks, and aluminum cast-in liners whose inner periphery is machined after being cast into aluminum blocks.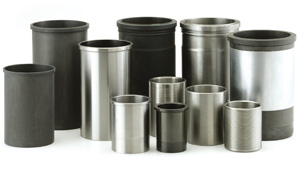 As with piston rings, the development of cylinder liners is now being pursued through liner-piston ring combination techniques in order to meet the CO2, NOX, PM, and other emission control standards as well as the requirement for higher fuel efficiency (reduction in weight).
Valve seat insert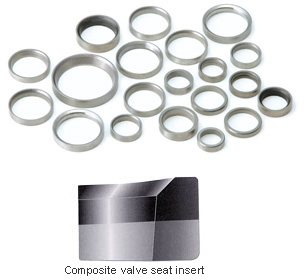 The "Valve seat insert", which is press-fitted into valve seating face part with cylinder head, is made of sintered alloy. This is important parts, which require durability that there is no deterioration by hitting at high temperature and which require high gas tightness that combustion gas is sealed certainly. NPR has offered the superior valve seat insert which meets high level of requirements of engines, making use of abundant material variation and material development power.
Camshaft
Composite camshafts (P/M camshaft)
The P/M camshaft, boasting many features such as light weight, high contact pressure resistance, and narrow cam spacing, is a unique, patented product available only from NPR.
It is manufactured by sintering the alloy steel cam lobes onto a steel tube. Journal parts are made by diffusion bonding sintered materials into one piece, bonding steel materials with copper brazing, or using a part of tube as a journal, processes that are customizable to meet the individual design specifications of the engines.
Alloy cast iron camshaft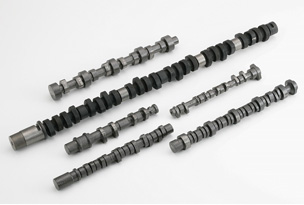 As cam lobes that high hardness is required, there are chilled cam, which has the rapid cooling hardening the top part at casting, the hardening cam, and chill cam hardening at the chilled part.
Valve rocker arm and Others
Valve rocker arm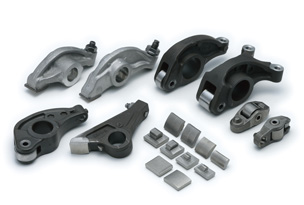 This is parts which intermediate the opening and closing of the valve between cam and valve. At the contact part with cam, the tip with the sintering alloy is composited to the body of aluminum. In recent years, roller rocker arm that the roller is built-in is widely used to reduce the friction.
Valve lifter / Valve guide / Rocker bridge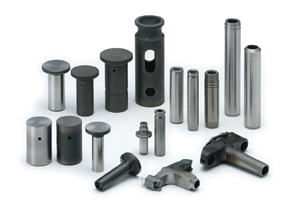 These valve train parts are produced with tribology technology of NPR's strong point. Particularly, valve lifter that the sintering tip is sinter bonded shows an outstanding effect on performance improvement.
Others
Component parts to strengthen aluminum body (material to strengthen bearing)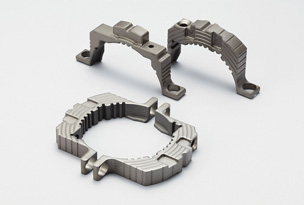 To provide a sintered alloy having excellent strength and damping performance
Fuel injector parts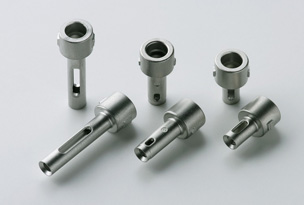 Soft magnetic material of 3D shape having high density
Synchronizer ring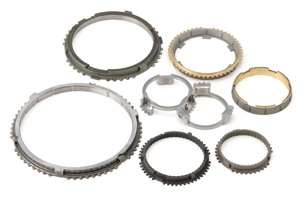 This is manufactured by material of precision forged steel, and friction part is sprayed with molybdenum that high wear resistance and the optimum friction coefficient are obtained. Furthermore, sintering metal all-in-one type synchronizer ring is produced.
Genuine parts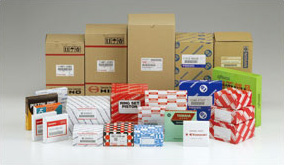 NPR products are authorized as genuine parts by clearing the severe quality standard in the domestic and foreign many automakers. The excellent quality acquires high reliability as NPR brand in the worldwide countries.

Marine / Industrial large size Piston Rings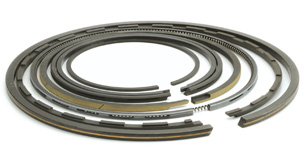 NPR's Marine Piston Rings developed along with Japan's shipbuilding industry. It's high performance of UBALLOY®, TARKALLOY® etc. have been world standard. Various surface modification, which guarantee further upgrade function is also applicable.
Sealing rings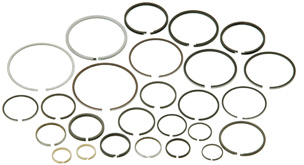 For use in Torque converters, Turbochargers, Hydraulic equipment, refrigerator, Engine for miniature models
Compressor parts (for air conditioners and refrigerators)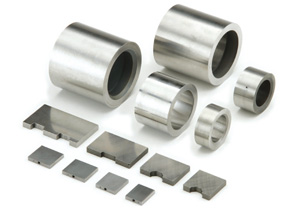 Roller and Vnne for rotary compressor for air conditionner which sutable to chlorofluorocarbons control