-The Next NPR-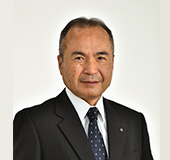 We are deeply grateful for the special consideration you regularly give to NPR Group.
Since NPR Group was born in 1934, we have contributed to the ever-increasing motorization of the world. Our main products, piston rings and valve seat inserts, are adopted by major automobile manufacturers not only in Japan but also overseas. We deeply thank our customers, shareholders, and other stakeholders for enabling us to establish a firm position in these markets.
The automobile industry is entering a period of great change that occurs only once every 100 years. To keep up with times, we will raise our competitiveness throughout the world by removing the limitations in our operations that may become bottlenecks for total optimization of the operational system and speeding up our processes in making strategies and major decisions that stay ahead of changes in markets. With the strong technology upon which our companies stand, we continue the evolution of environmentally friendly powertrain products and strengthen new product development. Carried forward by these two mainstay businesses, we are preparing for the CASE era of Connected, Autonomous, Shared & Service, and Electric vehicles.
"The Next NPR" aims to become a company group needed by society, and to create comfortable work environment for every employee. We shall make full use of our core technologies that we have nurtured over our 80 years of manufacturing history, thus continuing to provide new high-value-added products and contributing to the realization of a sustainable society.
I humbly request that you continue your generous support for our efforts.
Teruo Takahashi
President and Representative Director

Company Overview
| | |
| --- | --- |
| Company name | NIPPON PISTON RING CO., LTD. |
| Head office | 5-12-10, Honmachi-Higashi, Chuo-ku, Saitama City, Saitama, JAPAN 338-8503 |
| | Phone: +81-48-856-5022 FAX: +81-48-856-5038 |
| Date of foundation | April, 1931 |
| Date of establishment | December 20, 1934 |
| Capital | 9,839 million Japanese yen |
| Number of employees | 678 (3,027 with affiliated companies) (as of March,2022) |
Directors, Executive Officers (as of June 28, 2022)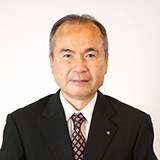 Representative Director
President
Teruo Takahashi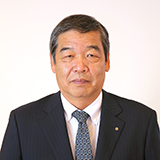 Representative Director
Senior Managing Executive Officer
Yuji Sakamoto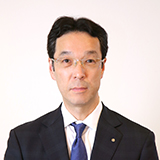 Director
Managing Executive Officer
Masaaki Fujita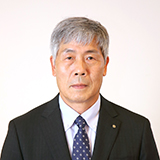 Director
Managing Executive Officer
Zhongliang Yang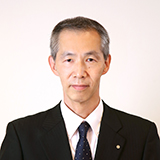 Director
Managing Executive Officer
Nobuyasu Nara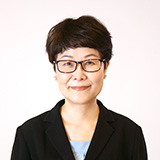 Director (Outside)
Hiromi Nakazawa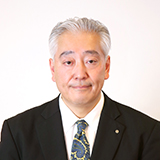 Director
Audit and Supervisory
Committee Member
Hiroto Koeba
Director (Outside)
Audit and Supervisory
Committee Member
Hiroki Kimura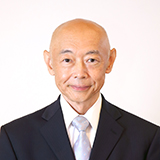 Director (Outside)
Audit and Supervisory
Committee Member
Yoshihide Hino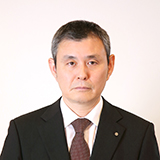 Executive Officer
Makoto Kajiwara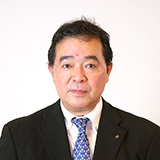 Executive Officer
Nobunori Tsuda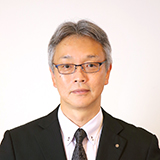 Executive Officer
Takao Kishitani
Executive Members of Business Execution
President
Teruo Takahashi
(in charge of Internal Auditors Office)
Senior Managing Executive Officer
Yuji Sakamoto
(in charge of Production Control Dept., Global Procurement Dept., Tochigi Plant)
Managing Executive Officer
Masaaki Fujita
(in charge of Corporate Planning Dept., Accounting and Finance Dept.)
Managing Executive Officer
Zhongliang Yang
(in charge of Production Engineering Depts.,
President of NPR IWATE CO., Ltd.,
President of NPR Fukushima Works Co., Ltd.,
Chairman and General Manager of NPR ASIMCO Powdered
Metals Manufacturing (Yizheng) Co., Ltd.)
Managing Executive Officer
Nobuyasu Nara
(in charge of Corporate Management Dept., General Affairs Dept., Information System Dept., Safety and Health Promotion Dept.)
Executive Officer
Makoto Kajiwara
(in charge of Quality Assurance Dept., Product Development Depts.)
Executive Officer
Nobunori Tsuda
(General Manager of International Sales Dept.,
in charge of NRS Sales Dept., International Sales Dept.)
Executive Officer
Takao Kishitani
(in charge of Sales Depts.)
Sales Record
Sales by product in FY2021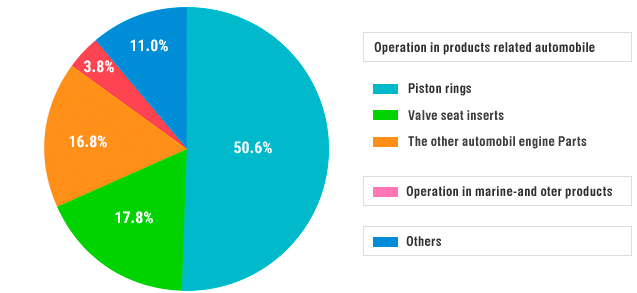 Trend in sales (FY2017 - FY2021)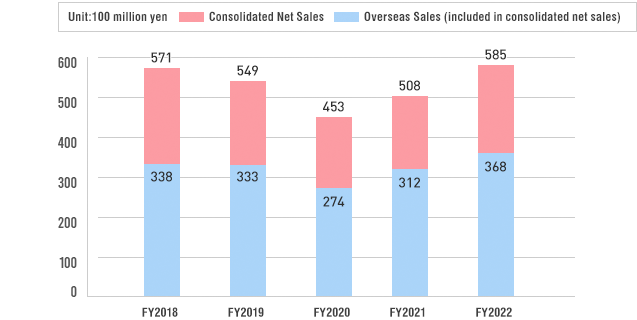 Business Outline
Main business of the NPR group is production and sale of automobile engine parts, marine engine parts and other products.
Main Products
For automobiles
Piston rings (for motorcar, for motorcycle, and other internal combustion engine use)
Valve seat inserts
Other automobile engine parts (Composite comshafts, Cylinder liners, etc)
For Marine engine and other products
Marine Piston rings, Industrial large size piston rings,
Metal injection molding parts (for Industrial equipment, for Office autmation equpment, for leisure goods, etc),
Compressor parts, Medical equipment parts (Dental implant)
Main customer (Japanese alphabetical order)
Japanese automekers

ISUZU Motors Ltd. / KAWASAKI Heavy Industries Ltd. / SUZUKI Motor Corporation. /
SUBARU CORPORATION / DAIHATSU Motor Co.,Ltd. / TOYOTA Motor Corporation. /
NISSAN Motor Co.,Ltd. / HINO Motors Ltd / HONDA Motor Co.,ltd. /
MAZDA Motor Corporation. / MITSUBISHI Motors Corporation. /
MITSUBISHI FUSO Truck & Bus Corporation. / YAMAHA Motor Co.,Ltd /
UD Trucks Corporation.
Overseas automakers

Audi AG / GENERAL Motors Company / Daimler AG / Harley-Davidson, Inc. /
Hyundai Motor Company / Ford Motor Company / Volks Wagen AG
Japanese marine engine makers and the other

Akasaka Diesels Ltd. / ISEKI & Co.,Ltd. / KUBOTA Corporation. /
KOMATSU Ltd. / Japan Engine Corporation / HANSHIN DIESEL WORKS.,LTD. /
Hitachi Zosen Corporation / MITSUI E&S Shipbuilding Co.,Ltd.
Overseas marine engine makers and the other

WÄRTSILÄ LTD. / HYUNDAI HEAVY INDUSTRIES Co.,Ltd. / MAN Energy Solutions
Membership of main organizations
JAPIA

Japan Auto Parts Industries Association
JSMEA

Japanese Marine Equipment Association
LEMA

Japan Land Engine Manufacturers Association
JFS

Japan Foundry Engineering Society
JAST

Japanese Society of Tribologists
JPMA

Japan Powder Metallurgy Association
JDMA

Japan Dental Materials Manufacturers Association
JADIS

Japan Association of Dental Implant Suppliers
Main Banks
Shinsei Bank, Limited/ MUFG Bank, Ltd./ Sumitomo Mitsui Banking Corporation/ Saitama Resona Bank, Limited/ Development Bank of Japan Inc.

Corporate Philosophy
1. We pursue every business operation on the principle of placing the No. 1 priority on customers.
2. We respond with flexibility to changes in the environment and secure appropriate levels of profits to reflect our appreciation of our shareholders, suppliers, and business partners.
3. In harmony with society, we contribute to the progress of human beings by securing the position of a global comprehensive parts manufacturer.
4. We strive for the prosperity of the corporation and welfare of its employees through perpetual efforts for innovation and improvement in performance.
Our Corporate Action Guideline
We strive for the prosperity of our company and our welfare by combining our ingenious attempts and diligence through close teamwork of the employees in the realms of manufacturing, sales, and engineering.

| | |
| --- | --- |
| 1934 | Established Nippon Piston Ring Co., Ltd. Opened Kawaguchi Plant. |
| 1939 | Opened Yono Plant. |
| 1949 | Listed on the Tokyo Stock Exchanges. |
| 1964 | Established Nippon Ring Service Co., Ltd. |
| 1971 | Developed special sintered alloy valve seat inserts for unleaded gasoline. |
| 1973 | Established Schöttle Motorenteile GmbH in West Germany. |
| | Established NPR of America, Inc. in U.S.A. |
| 1982 | Established NPR FUKUSHIMA WORKS CO., LTD. |
| | Established NPR Kawaguchi Works Co., Ltd. |
| | Established NPR Distribution Center Co., Ltd. |
| 1983 | Established NPR Imanishi Works Co., Ltd. |
| 1984 | Transferred Kawaguchi Plant. Opened Tochigi Plant. |
| 1985 | Developed assembled sintered camshafts. |
| 1986 | Opened NPR of America, Inc. Detroit Sales Office. |
| 1988 | Changed fiscal year-end from November 31 to March 31. |
| 1989 | Opened Nogi Branch Plant of Yono Plant (currently Nogi Branch Plant of Tochigi Plant). |
| 1990 | Established NPR IWATE CO., Ltd. |
| 1996 | Acquired stocks of IP Rings Ltd. in India. |
| 1997 | Established Siam NPR Co., Ltd. in Thailand. |
| 1998 | Transferred the headquarters to Yono city (currently Saitama city), Saitama prefecture. |
| 1999 | Established NPR of Europe GmbH. in Germany. |
| 2000 | Established PT. Nippon Piston Ring Indonesia (currently PT. NT PISTON RING INDONESIA) in Indonesia. |
| 2001 | Converted Siam NPR Co., Ltd. into a wholly-owned subsidiary. |
| 2002 | Opened NPR IWATE CO., Ltd. Ichinoseki Plant. |
| 2003 | Closed Yono Plant. |
| 2004 | Established NPR Manufacturing Michigan, Inc. in the U.S.A. |
| | Converted NPR Imanishi Works Co., Ltd. into a wholly-owned subsidiary, and changed the company name to NPR Shimane Co., Ltd. |
| 2005 | Merged Schöttle Motorenteile GmbH. with NPR of Europe GmbH. |
| | Established NPR Auto Parts Manufacturing (Yizheng) Co., Ltd. in China. |
| | Established NPR SINGAPORE PTE. LTD. in Singapore. |
| | Opened sales office in Korea. |
| 2006 | Established PT. NPR MANUFACTURING INDONESIA in Indonesia. |
| | Established NPR Auto Parts Manufacturing (Zhenjiang) Co., Ltd. in China. |
| | Established NPR Manufacturing Kentucky, LLC. in U.S.A. |
| | Established NPR US Holdings, Inc. in U.S.A. |
| 2007 | NPR SINGAPORE PTE. LTD. acquired Eagle Automotive Pte. Ltd. in Singapore and E.A. Associates Sdn. Bhd. in Malaysia. |
| 2011 | NPR US Holdings, Inc. absorbed and merged NPR of America Inc., NPR Manufacturing Michigan, LLC. and NPR Manufacturing Kentucky, LLC. Changed the company name to NPR of America, Inc. after the merger. |
| | Transferred all holding stocks of NPR Shimane Co., Ltd. |
| | Established NPR AUTO PARTS MANUFACTURING INDIA PRIVATE LIMITED in India. |
| 2012 | Absorbed and merged NPR Kawaguchi Works Co., Ltd. and NPR Distribution Center Co., Ltd. |
| | NPR Auto Parts Manufacturing (Yizheng) Co., Ltd. absorbed and merged NPR Auto Parts Manufacturing (Zhenjiang) Co., Ltd. |
| | Established NPR Powdered Metals Manufacturing (Yizheng) Co., Ltd. in China. |
| 2013 | Converted PT. NT PISTON RING INDONESIA into a wholly-owned subsidiary. |
| | Transferred 50% of shares of NPR Powdered Metals Manufacturing (Yizheng) Co., Ltd. to Yizheng Shuanghuan Piston Ring Co., Ltd. (currently ASIMCO Shuanghuan Piston Ring (Yizheng) Co., Ltd.). Changed the company name to NPR ASIMCO Powdered Metals Manufacturing (Yizheng) Co., Ltd. |
| 2014 | Acquired the business of metal injection molding from Sumitomo Metal Mining Co., Ltd. |
| | Acquired the business of dental implant from ISHIFUKU Metal Industry Co., Ltd. |
| 2015 | Established Dental Implant Medical Device Center in Tochigi Plant. |
| 2018 | Transferred partial shares of NPR of Europe GmbH. to Daido Metal Co., Ltd. |
| 2021 | Absorbed and merged Nippon Ring Service Co., Ltd. and NPR Business Service Co., Ltd. |
| 2022 | Acquired all shares of Normeca Asia Co., Ltd., making it a subsidiary. |